Friday, January 29th, 2010
In a dishy piece, The New York Post calls out Bill Gates for cavorting around Sundance 2010 like a drunken spring lamb, as he "busted some moves amidst beauties and flirted up a storm all over town."   And who did Bill rub shoulders with, according to the piece?  "Gates chatted up filmmaker Ondi Timoner, the auteur behind documentaries 'DIG!' and the upcoming 'We Live in Public'…"   Our very own Ondi!  And Ondi totally scooped their story by tweeting the below pic at least two days before they ran with it.   Read about Bill's dorky dance moves and more HERE.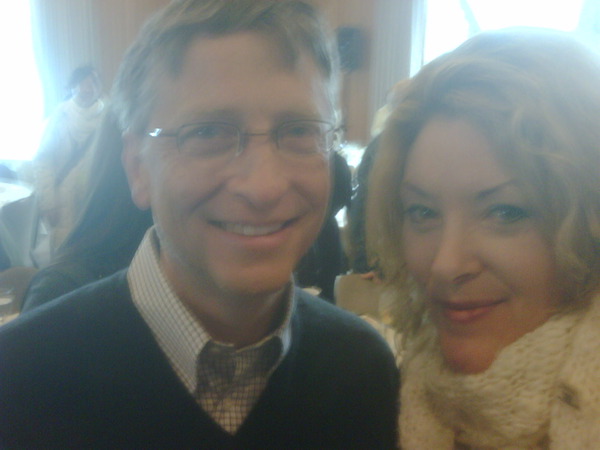 If you FOLLOW ONDI ON TWITTER, you are getting the updates on Ondi's glamorous stint as a documentary juror this year.   As she does the dirty work of judging the competition films in preparation to pass on her 2009 Grand Jury crown, we at Interloper Films are getting ready for the DVD and video-on-demand release of WE LIVE IN PUBLIC at the start of March.  PREORDER the film, and also brace yourself for the big March 1st release festivities in cities across the country — more details to follow.